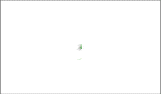 This information is aimed at those who give regular amounts to St. Michael's and have not signed up to the Gift Aid scheme so that they can gain a better understanding of how Gift Aid works and why we would like everyone to join.
If you pay tax, by signing up to Gift Aid the church can claim back the tax from the Government on the amount you donate.
In 1990, over 20 years ago, the Gift Aid Scheme was introduced to enable charities to increase their funds by claiming back the tax on any money they receive from taxpayers. Most adults have heard of Gift Aid and are familiar with ticking the 'Gift Aid' box when making one-off donations to charitable causes. If you pay any form of tax : income tax, tax on your investments, capital gains etc, you can use the Gift Aid scheme and help charities further.
As a charity, the parish can reclaim £2.50 for every £10 donated by taxpayers who has filled in a Gift Aid form. You are not committing to giving a set amount to the parish and you can vary the amount you give as often as you like. This is because, by using either of two methods (payment by standing order or cash donated in numbered envelopes), we can track and record exactly how much is being given to us via Gift Aid and we claim back the tax on the actual amount we receive.
Gift Aid by standing order
Many people who donate regularly prefer the standing order method rather than putting cash in numbered envelopes because of the convenience the former method offers. This is also the method we favour as we can use the transactions listed on our bank statements to keep track of all donations.
Thank you to all of parishioners who are converting to using the Gift Aid scheme already; however, there is evidence to indicate that there is more we can do!
At the time of writing, we estimated that approximately £12,000 was given anonymously in the collection baskets during the previous year. Clearly, the tax on this money is significant and we were unable to reclaim it as it was outside the Gift Aid scheme.
We receive an additional income from renting out our Parish Hall; however, the rising cost of fuel, expenditure on building works and rising inflation means that our funds do not stretch as far as they need to.
After you have set up yours standing order, please remember to review your donation periodically and increase it if you can. If you use online banking, changes to standing orders can easily be made by logging on to your account and altering the amount yourself. Alternatively, ask the bank to make any changes you want when you next visit the branch. No matter how many times you change the amount you give, there is no need to fill in another Gift Aid form.
If you have any questions or would like help with signing up to the Gift Aid scheme please let us know. A member of our finance team will be happy to help you.